Is Uniswap (UNI) Ready For Breakout? This Analyst Thinks So
An analyst has explained, using different on-chain indicators, how Uniswap (UNI) could be gearing up for a price breakout.
Uniswap Metrics May Point That A Rally Could Be Brewing Up
In a new post on X, analyst Ali has discussed the outcome that UNI may face based on some underlying metrics. The first indicator of relevance here is the number of addresses carrying their tokens with a net amount of unrealized loss.
Here is a chart that shows the trend in this Uniswap metric over the last few years: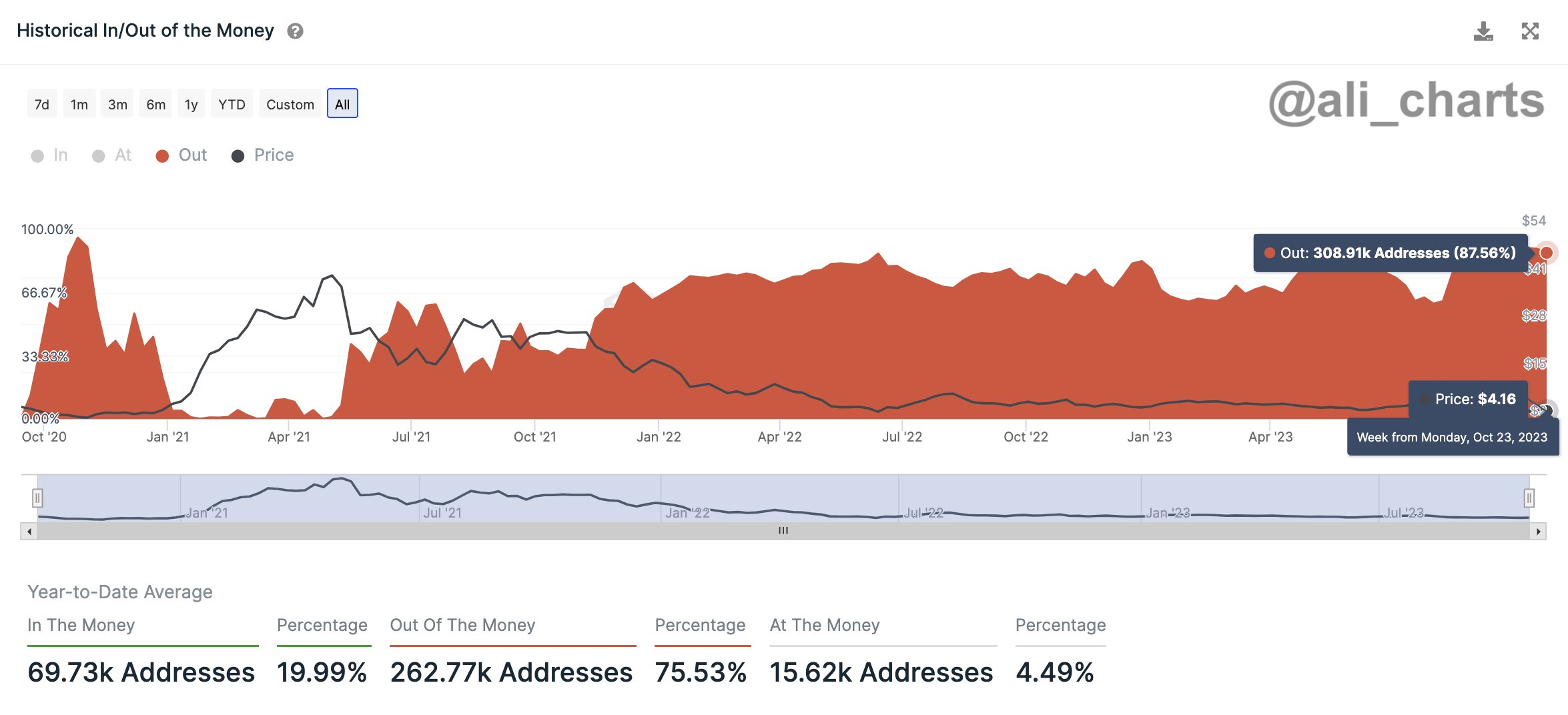 From the above graph, it's visible that around 308,910 Uniswap addresses or investors are underwater right now. This is equivalent to about 87.56% of the cryptocurrency's entire user base.
Generally, the more investors profit, the higher the chance of a selloff, as holders get tempted to realize their profits. A high amount of holders being in loss, on the other hand, could imply an exhaustion of sellers in the market.
As there is an extreme amount of Uniswap addresses in the red currently, the selling pressure may have already run out. Thus, the asset may be unlikely to decline, at least for now.
While the market is currently overwhelmingly underwater, Ali notes that the number of large UNI transactions is picking up.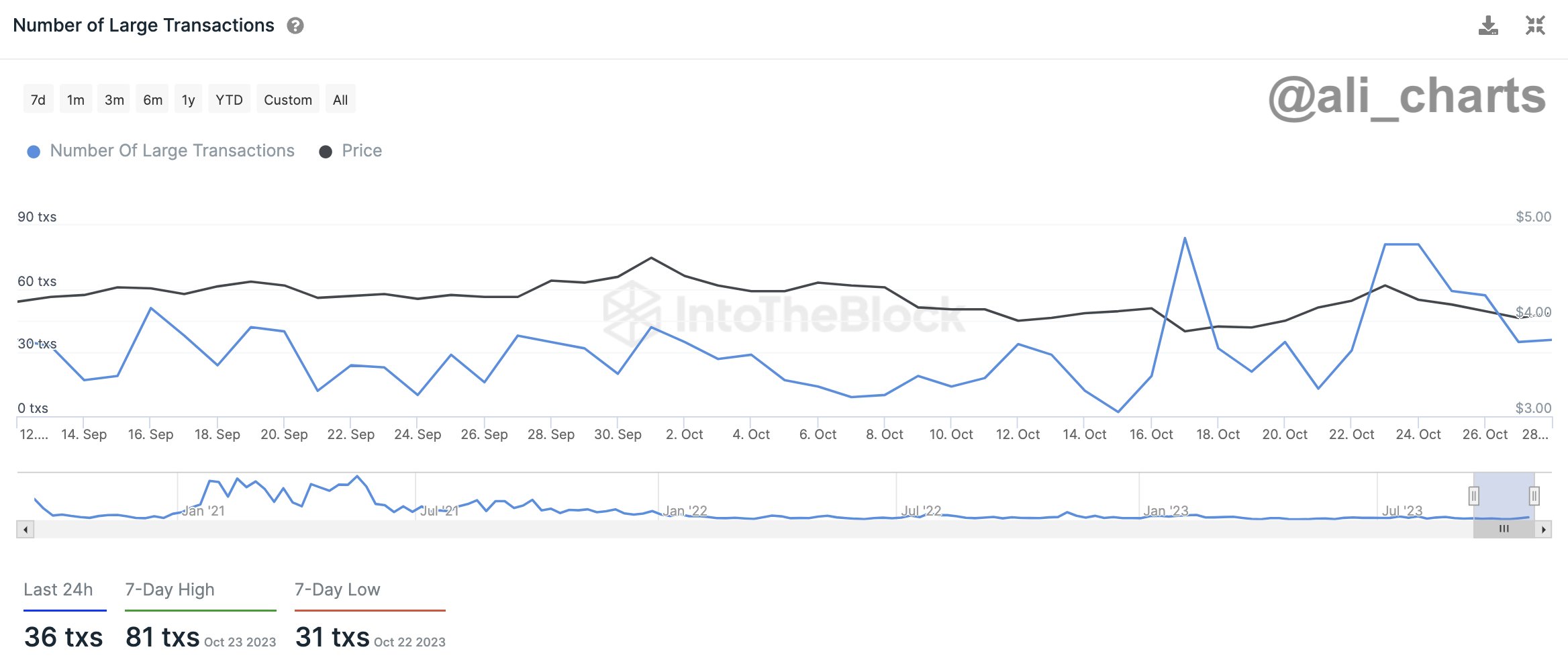 The "large transactions" here refer to the transfers valued at least $100,000. As only the whales and institutional entities are capable of moving such large amounts in single transactions, the number of them can provide hints about how active these humongous holders currently are.
The fact that these investors have suddenly started making a relatively high number of transfers recently may indicate that they are interested in the asset at its current price level. "They may be investing or positioning themselves before Uniswap breaks out," explains the analyst.
Ali has also pointed out how the current UNI prices have a strong on-chain support wall below them.

In on-chain analysis, support and resistance levels are defined based on how many addresses/investors bought at them. As is visible in the chart, the range just below the current UNI prices is packed with holders, implying that should the asset retests them, it could feel buying pressure.
"Even though Uniswap built a key support floor at $4, there are 2 supply walls it needs to overcome to signal a bullish breakout," says Ali. "One is at $4.23, where 7,000 addresses bought 14.24 million UNI, and the other is at $4.45, where 2,000 addresses hold 10.28 million UNI."
UNI Price
Uniswap has been consolidating around the $4 level for a while now, unable to find upward breaks.